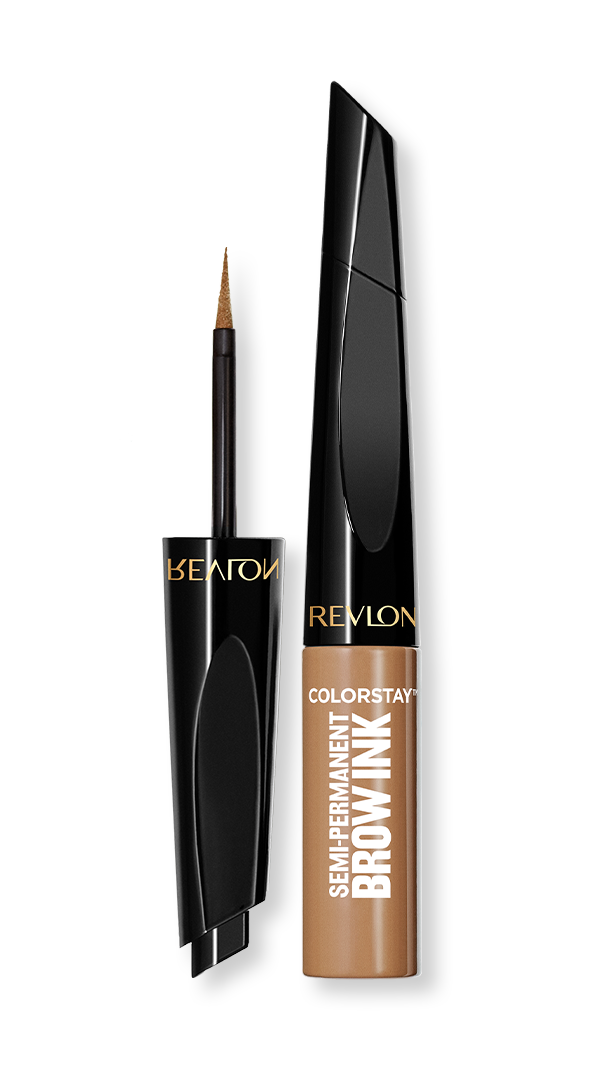 3-day salon brows.
ColorStay Semi-Permanent Brow Ink™ Blonde (350)


ColorStay Semi-Permanent Brow Ink™ Blonde (350)
Create natural-looking, fuller and defined brow that last for up to 3 days.
Beauty breakthrough that brings salon-quality brow artistry to your fingertips, right at home.
Its innovative, first-to-market formula creates salon-brow looks that last for 3 days.
Film-forming liquid polymers seal in pigments to provide a flexible hold with a natural sheen.
The pointy-tip applicator and built-in spoolie brush provide precision application to fill in, colour and groom brows and make it easy to mimic in-salon brow treatments such as brow tinting, brow lamination, and microblading.
Waterproof, transfer-proof, and smudge-proof. Longwearing for up to 3 days with a light, flexible hold.
Available in 3 shades.
With the point tip applicator, lightly brush the formula onto the brow starting from the head and moving towards the tail.
Brush product through brow using the built-in spoolie brush to diffuse formula, groom, and set brows in place.