Whiter smile in just one week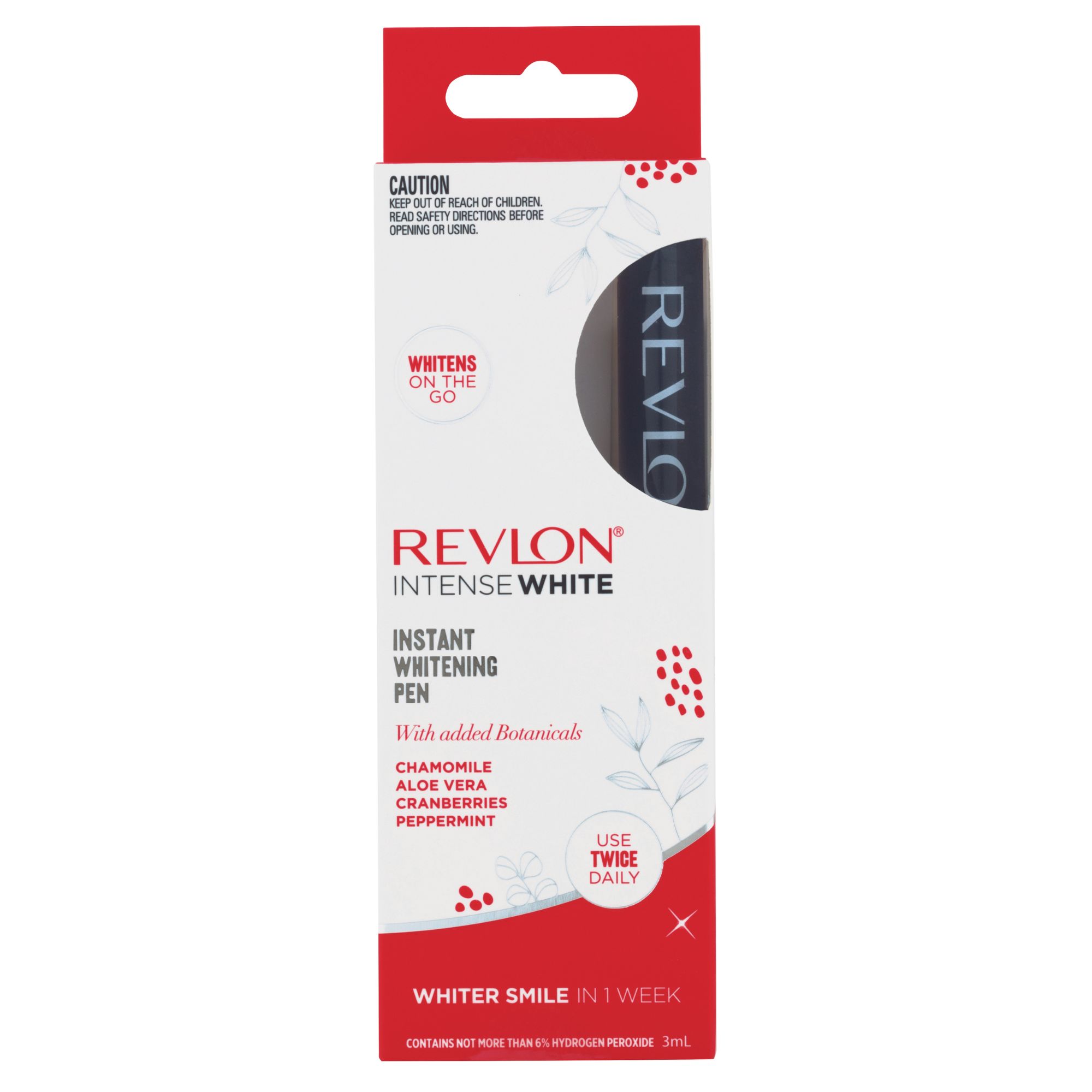 Whiter smile in just one week
Intense White Teeth Whitening Pen
Enhance your smile with the Revlon Intense White Teeth Whitening Pen.
Can be used multiple times throughout the day and anytime on the go
A convenient quick and easy to use whitening pen – for a whiter smile in one week!
With added Botanicals including chamomile, aloe vera, cranberries and peppermint

Shake pen for 5 seconds. Remove brush cap and click button several times until gel covers brush tip. On start up, you will require a few clicks.
Smile wide and gently apply a thin layer of gel onto upper exposed teeth. Allow to dry for 30 seconds.
Smile wide and repeat on lower teeth. Use only a small amount so that the gel dries.
Brush every tooth to get an even coverage.
DO NOT PAINT GUMS OR LIPS.
Leave gel on for 30 minutes then rinse.
Do not eat or drink for those 30 minutes.